TIMBER WOODWORKING HARDWOOD LUMBER | MESA AZ.
If you are searching for "hardwood lumber near me", "hardwood suppliers", "hardwood lumber for sale"  in Mesa or Phoenix, AZ, Timber Wood Woodworking Machinery & Hardwoods lumber yard in Mesa can help! We carry a large selection of domestic hardwoods, exotic hardwoods, sheet goods, veneers, and melamines. Our hardwood lumber yard is located at 935 E Southern Ave, Mesa, AZ 85204.
Domestic Hardwood Lumber
We offer domestic hardwood species like alder, ash, hickory, hard maple, soft maple, curly maple, birdseye maple, white and red oak, cherry, mahogany, birch, mesquite, black walnut, pine, cedar, butternut, poplar, as well as many others.
Exotic Hardwood Lumber
We have a large selection of exotic hardwoods for sale such as canary, paduak, ebony, purple heart, teak, zebra wood, just to name a few. Sheet goods in most of the popular species, baltic birch, red oak, hickory, pine, walnut and many more.
WE ALSO SPECIALIZE IN THE FOLLOWING HARDWOOD PRODUCTS:
PRE-GLUED EDGE TAPE
2' X 8' VENEERS IN ADHESIVE BACK
4' X 8' VENEERS IN PAPER BACK
DECORATIVE CORBELS AND POSTS
RUSTIC PINE BOARDS BY DAKOTA RUSTIC COLLECTION
Please call and inquire about pricing and availability.
Where to Buy Hardwood Lumber Near Me?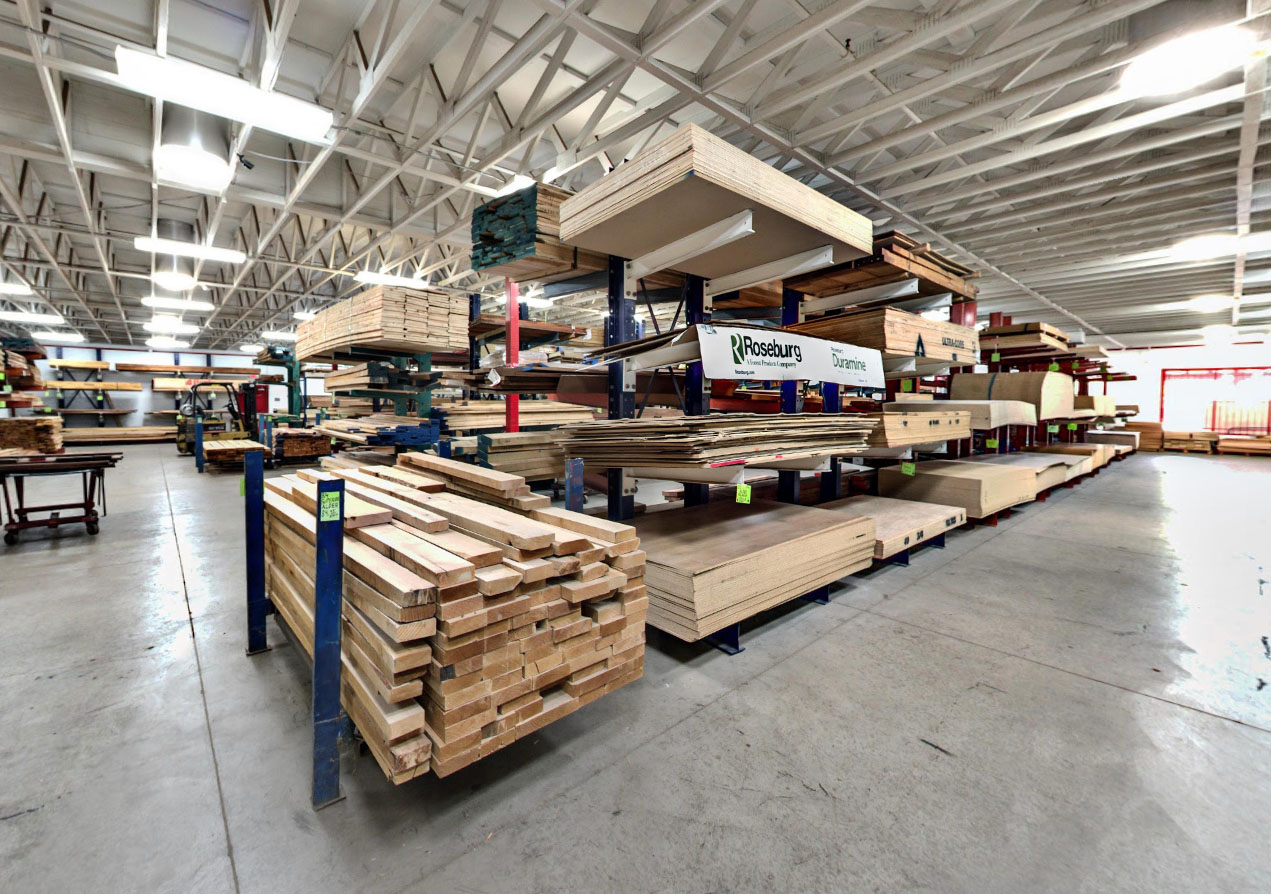 You can buy hardwood lumber at our lumber yard in Mesa located at 935 E Southern Ave, Mesa, AZ 85204. If you do not live close by Mesa or Phoenix, you can find hardwood lumber near you by using Google search to search for "buy hardwood lumber near me". Make sure you read reviews about the different lumber yards to find a highly rated lumber store.
WHETHER YOU VISIT OUR RETAIL LOCATION, OR JUST BROWSE THROUGH OUR WEBSITE, OUR STAFF IS COMMITTED TO EARNING YOUR BUSINESS BY PROVIDING YOU WITH UNRIVALED CUSTOMER SATISFACTION IN ORDER TO BUILD A LONG-TERM BUSINESS RELATIONSHIP.